Big Legacy. Bright Future. LOVE LINCOLN.
Friends of Lincoln strives to ensure every student has equitable access to the full Cardinal experience. We help fund teacher positions and support students, from meeting basic human needs to providing technology and covering fees for those who would otherwise not be able to participate. We also build community connection and caring through a broad range of volunteer efforts.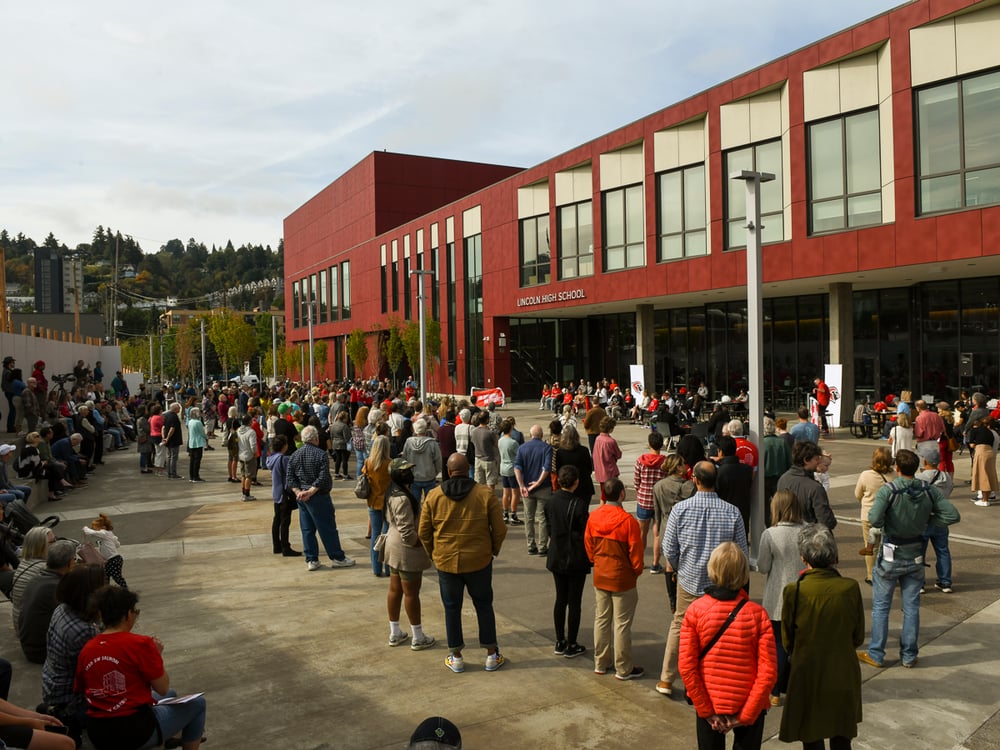 Back To School Campaign
It's our Back to School Campaign and we're asking you to contribute. Your support means we can really make a difference at Lincoln. If possible, we ask for a monthly donation of $50 per student. $600 a year to help fund teaching positions, to support our historically underserved students (1 in 10 face food insecurity) and provide enrichment materials for teachers.
Subscribe
When there is news, we'll send it your way. To help us send the most relevant contact, please tell us a bit about yourself in the "your message" field (i.e. parent of class of 2026, alumni, community member).